I recently announced a Fundamentals of Exposure workshop for March 12th.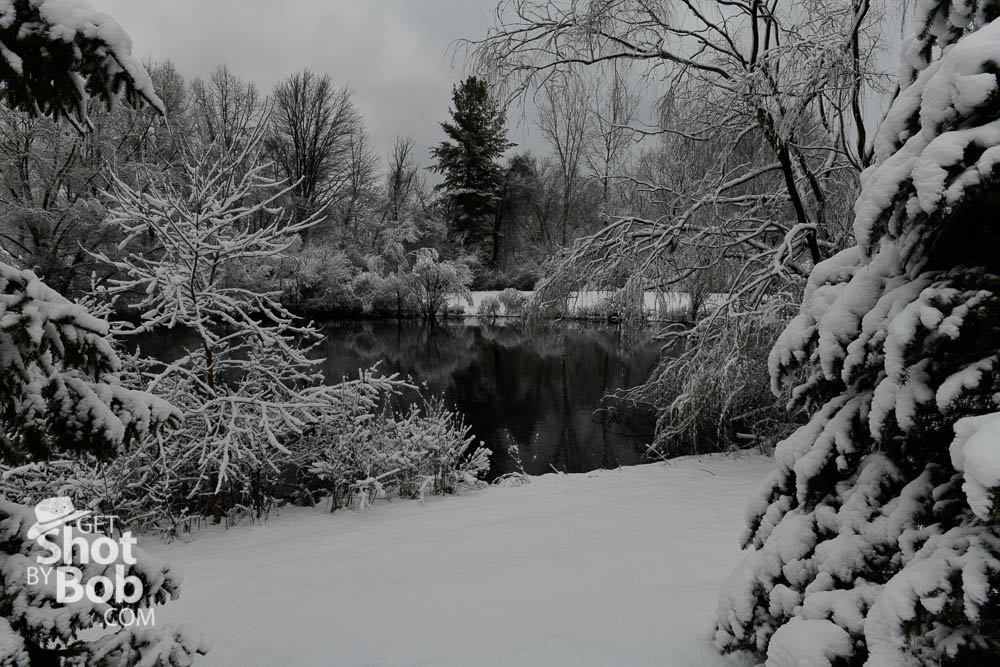 I have some great examples of why this knowledge is so helpful. We had a big wet snow fall yesterday, so I went out this morning to capture the snow capped trees. My first shot (shown above) was woefully under exposed, so I corrected and the second image was spot on. If I didn't know how to correct for the underexposure then I would have had to rely on fixing the image in my computer, and that is never as good as getting it correct in the camera. Trying to brighten an underexposed image results in excess noise.
I applied exposure compensation and got the correct exposure as shown below.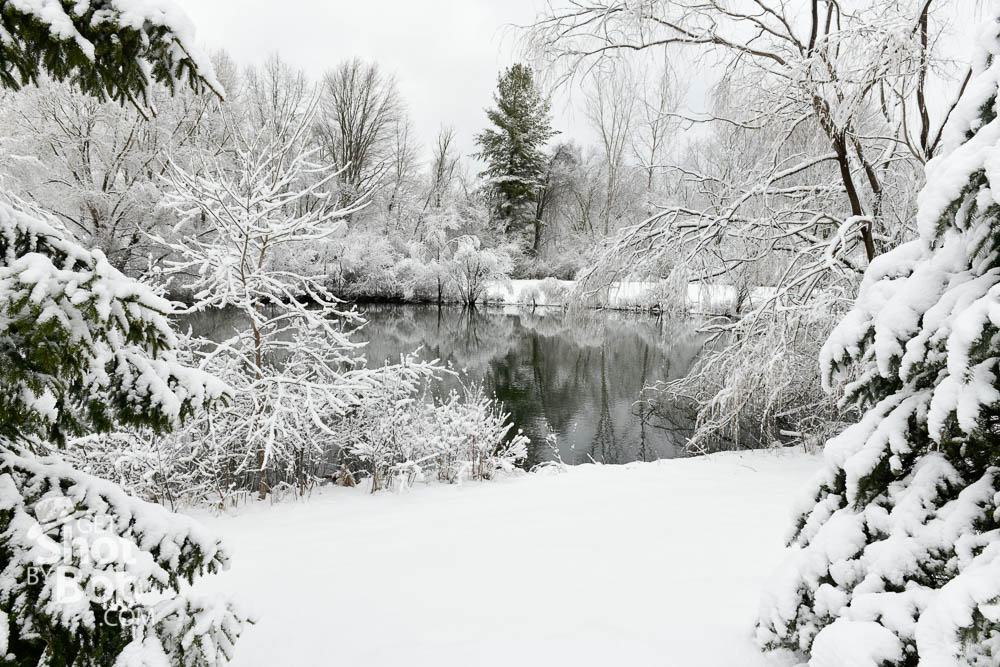 Lastly I want to say that getting out for fresh snow is always fun. Proceed slowly and carefully evaluate your compositional options. You don't want to tromp all over the virgin snow making ugly footprints only to realize that your favorite shot was further back and now you have stomped all over!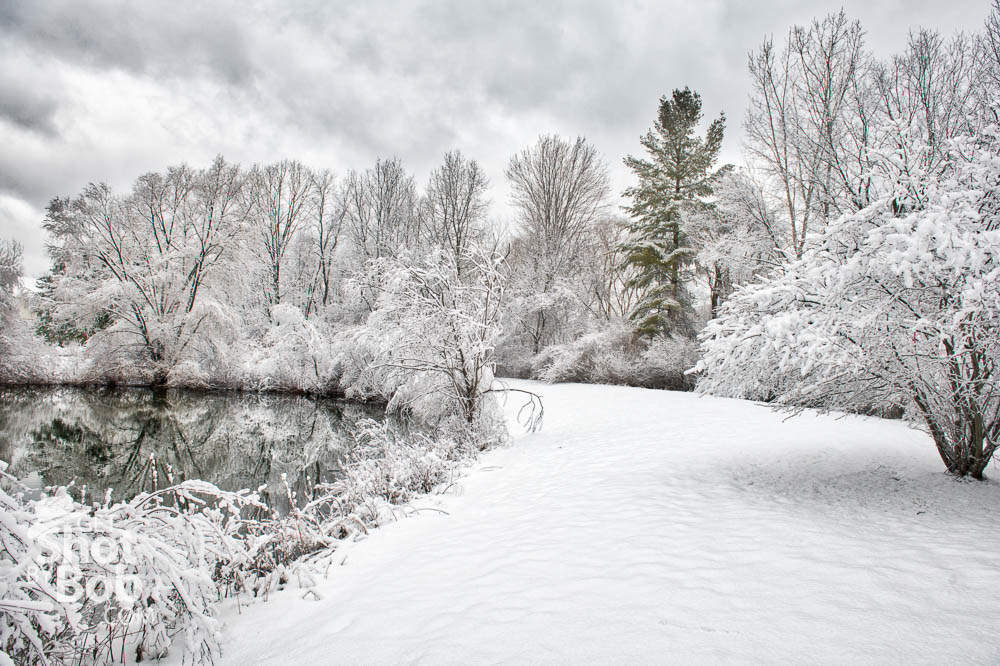 So get outdoors and enjoy your camera.