Tripods come is a dizzying array of colors, sizes, materials, and price points. This is the first in a series of articles intended to aid in the process of choosing the right tripod for you.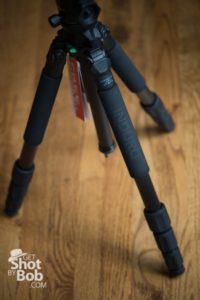 How do you begin to wade through all the choices? I would start by giving consideration to your budget. A good tripod will most likely outlast even the most active photographer, so think about this being a once-and-done type of purchase.
Think about how you plan to use your tripod:
What gear do you currently own;
What gear do you think you will eventually acquire;
Will you be hiking long distances;
will you be shooting outdoors in cold climates;
Will you want to shoot at ground level, or mostly standing;
How tall are you
How you answer each of the questions posed above has an impact on your decision. The list above is not all inclusive, but let's get started by discussing why I posed those questions.
When you start to research tripods you will find all serious brands provide load rating data as part of their specifications. You want to buy a tripod with sufficient design to properly hold your valuable equipment. The load ratings typically start around 15lbs and can range upwards of 80lbs. They are best viewed in relationship to each other rather than as absolutes. If you have a consumer DSLR like a Canon Rebel or Nikon 3000/5000 series camera with the kit lenses then your gear is relatively light. A entry level tripod will most likely meet your needs. But, do you have your eye on that next level camera and a few more lenses? If you think you are eventually liable to move up to a larger camera and lenses I would buy more tripod than you need today, and plan to grow into it.
Once you decide on a load range that you feel is right for you, the next consideration is material. Aluminum is most common. I have owned several wonderful aluminum tripods over the years. On the plus side, aluminum is relatively light weight and inexpensive. On the down side, it transmits vibration more readily than other materials, and it can get quite cold in winter climates. Conversely, carbon fiber is superior at dampening vibration, is extremely light weight, doesn't get as cold if you will be working outdoors in winter conditions, but it can run 3x the cost of a comparable aluminum tripod.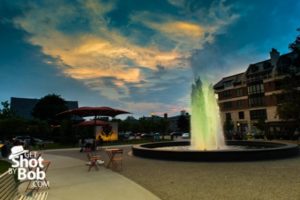 The last item we will tackle in this first posting is height. A properly fit tripod should be a comfortable working height without having to raise the center column. A significant part of the benefit of using a tripod stems from the stability provide by those three legs. As soon as you raise that center column you loose much of that stability. Just like load rating data, most tripod manufacturers provide specifications on their websites. Be sure you are reading the information correctly. Often times the maximum height specification s with the column UP. Look for the height with the column in the down position. The other two considerations to keep in mind when reviewing height data is the closed height, and the minimum height. Closed height can be important if you plan to travel by plane and want to know if it will fit in your luggage. The minimum height specification will let you know how close to the ground you would be able to work. Watch for part II.
Note: I am now an authorized MeFoto and Induro retailer. Feel free to contact me if you would like to schedule a personal tripod consultation. We price match B&H!