A tripod is a tool, and like any other tool it should make your job easier. If it makes life harder, then you need to re-evaluate the situation and find a solution. The tripod pictured above has been my go to choice for several years now.
Tripods come either as fully assembled kits, or as separate components made up of the legs and the head.
I like a ball head design for the ease of operation and tremendous flexibility that it provides. Unlike other designs that require you to adjust the head in several different planes independently, a good ball head allows you to loosen one control, adjust the head in all planes at once, and then retighten the head. When selecting your ball head be sure to get one substantial enough for the weight of your current camera, plus any gear that you anticipate acquiring in the future. If your camera is too heavy for the head you select it won't be stable. The camera will "drift" (move slightly) after you lock the ball and your composition will change. This is frustrating, and entirely avoidable by making sure you buy a larger enough head the first time.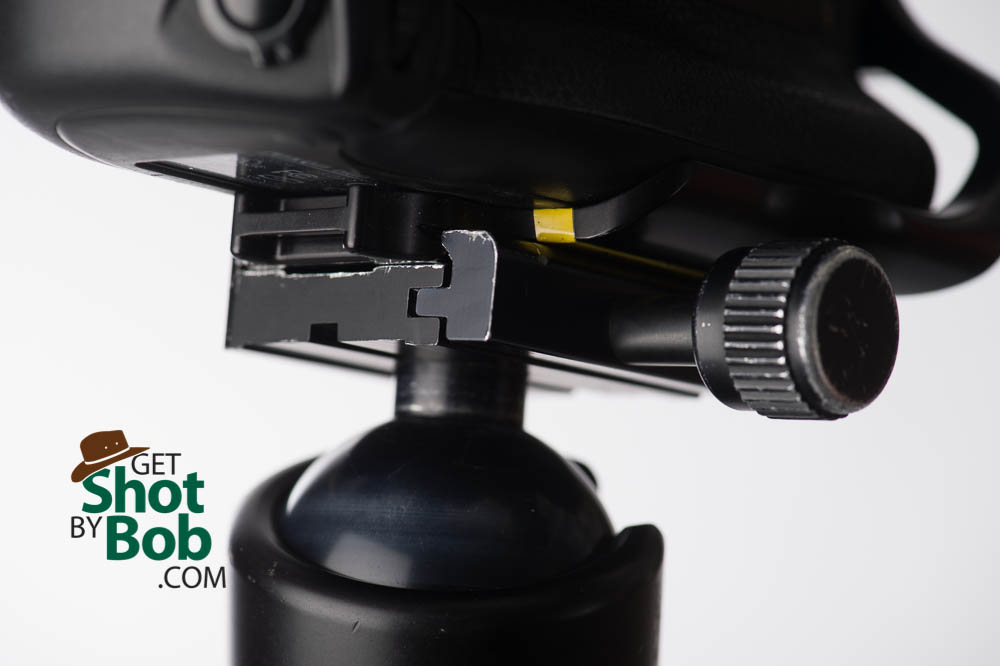 The camera to tripod connection is another area not to be overlooked. Most tripods, even some otherwise excellent ball heads connect to the camera via the insecure 1/4-20 threaded connector found on the bottom of every camera. This small threaded attachment and the myriad of quick connect plate options based upon it simply doesn't have what it takes to hold your camera securely. When I got frustrated with my camera wiggling around on my tripod I started searching for a solution. What I found is referred to as an Arca-Swiss style clamp. It is a substantial 2 inch plus wide clamp that grabs a corresponding plate connected to the camera body with interlocking dovetail joints. The real benefit of this design is not realized until you pair it with a dedicated camera plate designed to wrap around your camera in such a manner that it becomes impossible for it to twist. Granted, it isn't a cheap system, but the finished result is so secure and enjoyable with which to work, that the expense will soon be forgotten and you will never look at your tripod the same ever again.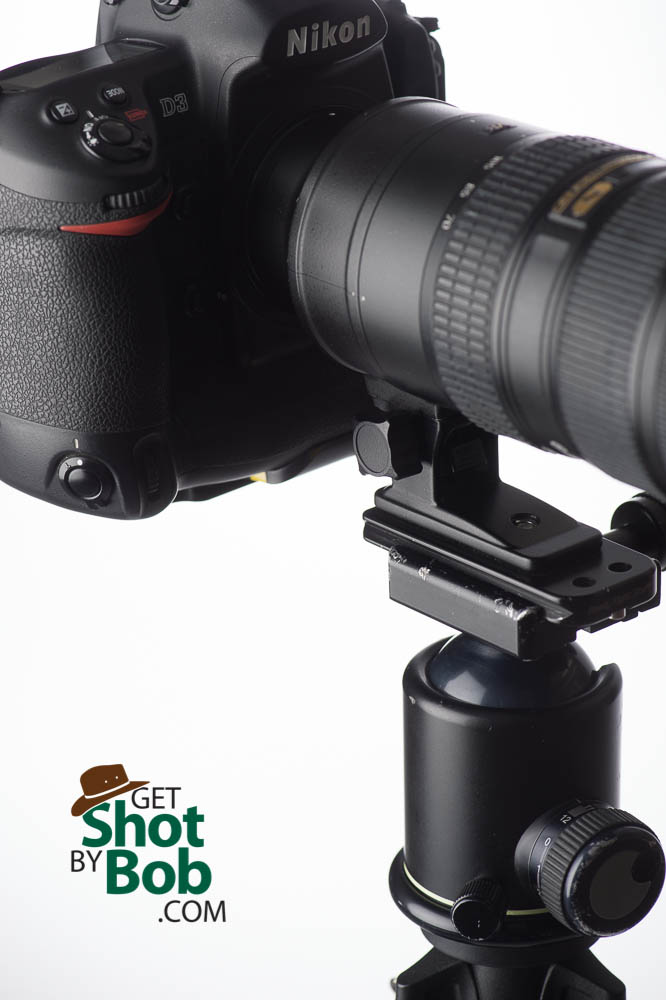 For longer telephoto lenses that include a tripod foot, there are accessory plates designed to lock onto the base of lens foot in such a manner that they simply cannot twist. The result is a secure connection that you will absolutely love.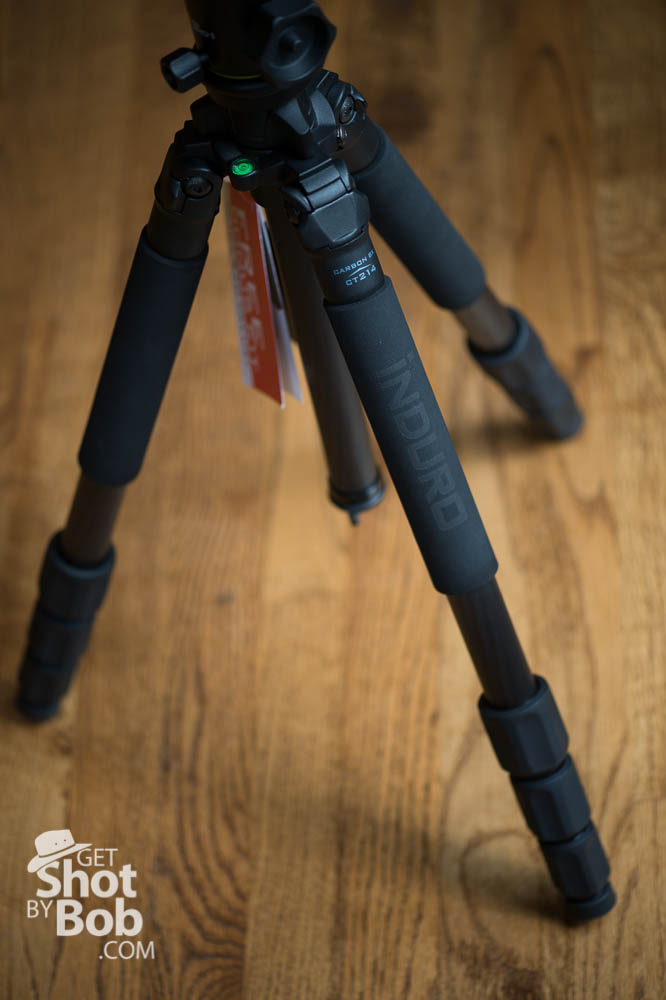 On to the legs! The legs are Carbon Fiber, which has several benefits. They don't get as cold as Aluminum, which after the winter we just experienced is a significant benefit. They are about 35% lighter than Aluminum without sacrificing any rigidity or strength. One major factor to look at when selecting a set of legs is the number of leg sections. The more leg sections typically the smaller the tripod can collapse down for travel. Three leg sections are very common, but result in a slightly longer tripod which can be difficult to fit into luggage for air travel. I went with a carbon-fiber 4 leg section model that offers a nice balance of compact size, light weight yet still opens to a very comfortable working height.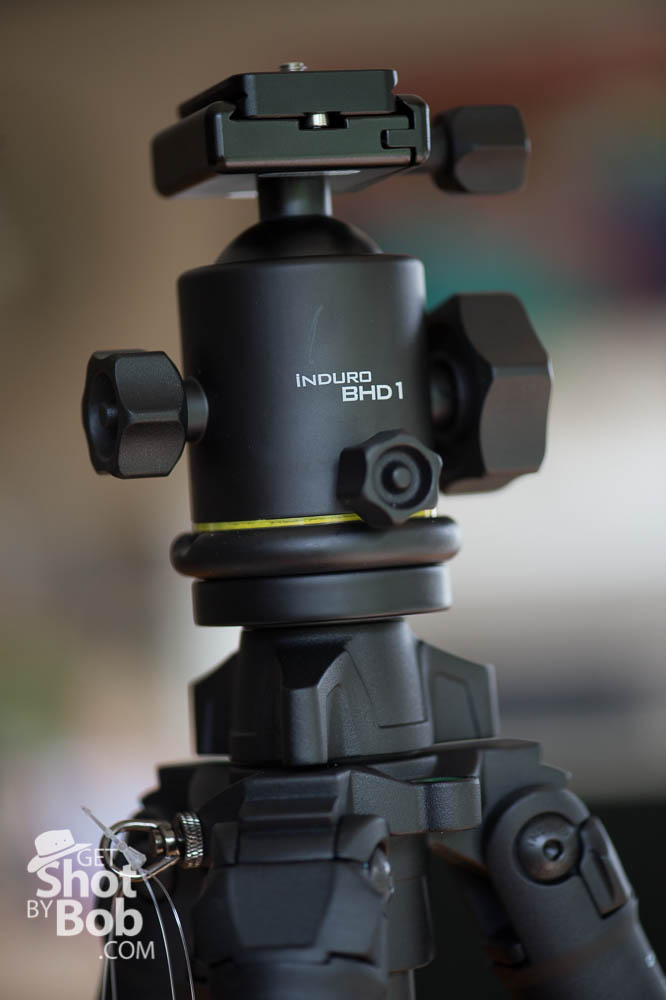 Induro currently has a rebate on their high end carbon fiber tripod legs. I worked out a deal with a contact of mine and purchased 5 tripods and heads. I don't foresee myself getting into the tripod business on a regular basis, but while the special was running I decided to try a few. A lot of people ask me what tripod to buy, so now I have a very nice option for them on-hand.
The legs are typically $395, and the head is another $160. With the rebate ($100 off) I am able to offer the assembled combination for $455 plus tax for a total of $482.30 If you are interested in obtaining one of the five please contact me.